Ibiza Counselling offers residential counselling retreats focusing on various areas.
We hold them here in Ibiza in a beautiful finca surrounded by glorious countryside. When not participating in the retreat you can laze by the pool, or we can organize various activities for you to enjoy such as boat trips, horse riding, yoga, mediation, massage, mountain biking, etc.
If you would like to combine an intensive counselling experience with the beauty that Ibiza has to offer please feel free to get in touch and we can tailor make a package that suits you and your needs.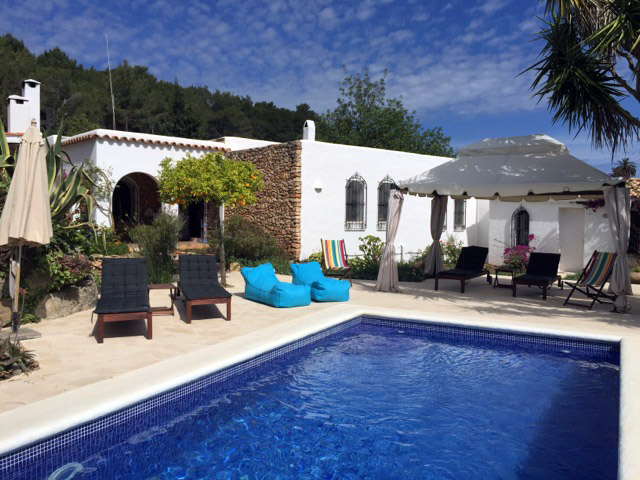 Hold your Space
Find out more and reserve your space to combine an intensive counselling experience with the beauty that Ibiza has to offer
Hold your Space
Holding Space
A Therapeutic Holiday for Couples in Ibiza
16th-22nd October 2016
Relationships in today's climate can be very challenging. Everyday stressors such as money, work, sex, fertility, parenting and bereavement put enormous pressures on couples who have little or no time to deal with them effectively.
Many of us are fed up with finding ourselves repeating familiar but unhappy patterns. Without restful time together it is impossible to identify and explore these negative patterns or to find creative ways to change them.
This is an opportunity for you to enhance the satisfaction and sustainability of your relationship by giving it time, space and support in a beautiful, remote part of Ibiza.
Prices inclusive of Therapy, accommodation, food (except for day off), transfers & yoga
The main house has a brand new kitchen, dining room and spacious living room, plenty of outside space &  2 bed rooms:
Master suite: beautiful Balinese wooden bed, with a bath / shower room ensuite, and views overlooking the pool.
Deluxe Double: A lovely room over looking the orange grove with a shower room next to it – not ensuite but yours exclusively.
The Cassita: has 2 bed rooms, a small kitchen and sitting room with an outside terrace, and a shared shower room.
All meals will take place in and around the main house which is less than a 1 minute walk from the cassita.
Master Suite
views overlooking the pool
ensuite bath/shower
Deluxe Double
overlooking the orange grove
private shower room
The Cassita
2 bed rooms
shared shower room
Arrival after 15:00 on Sunday 16th October , departure before noon 22rd   October
Prices include full board** in double rooms and all counseling, yoga and meditation sessions.
* activities organized through our affiliated concierge company www.activeibiza.com at additional cost
** one free day for you to go and explore the island when only breakfast is served
Accommodation in the beautiful "campo" in the North of the island with outside dining, swimming pool and plenty of countryside and beaches to explore.

Daily work in small groups to explore the myths of successful relationship and to draw inspiration around what it means to have a sustainable partnership

Couples counseling sessions to look specifically at your personal difficulties and develop tools to address them

Afternoons of creative/task orientated work in your couples to re-capture creativity, imagination and fun

Optional daily yoga and mediation (included) with other activities such as horse riding, rock climbing, diving, massage etc available on request *